Peace Of Mind
I'm a small licensed driving school and the only instructor for my school. They will have my full undivided attention on each lesson. My vehicle is equipped with dual pedals which are both brake and gas pedal on the driving instructor's side. This gives me the ability to completely control the vehicle from the passenger seat if needed.
Driving Course Structure
My driving lessons are structured to give the most in depth drivers training during the students time with me. Following each driving lesson, the student will get a detailed worksheet summary outlining what was covered and improvements needed to become that safe driver and pass behind the wheel drive test.
Lession #1
Parking lot, residential, main streets, protected left turns versus unprotected left turns, right turns on green versus right turns on red, lane changes, curb parking (required on the test), defensive driving, good lane positioning, safe following distance, scanning ahead, timing traffic lights, predicting movement ahead, yielding to pedestrians/bicyclist in crosswalks, etc
Lesson #2
Cover what was taught, and go over any weaknesses. If the student is ready, the following will be taught. Freeway on-ramps off-ramps, Canyon, U-turns, three point turns, parallel parking and variety of parking situations and all life skills in becoming that good safe driver
Lesson #3
Preparing for the drive test. Mock routes, go over pretest and cover any last minute weaknesses.
Prices
I provide payment plan options towards certain hour packages and I currently serve the Simi Valley area ONLY.
Recommended Package
This Package is the minimum required for a minor to achieve a license, adult prices will vary.
Certified Drivers Ed Online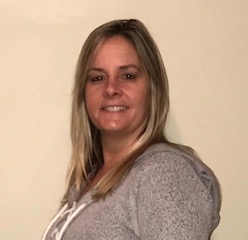 Therese Carnicella Chaides
I grew up here in Simi Valley and have raised my 3 kids here as well. I've been a driving instructor for over 13 years. This is not only a job, but it's my passion to train each student to the best of my ability. My goal is to get every student safe behind the wheel and licensed.
No matter your goals for your teen, adult, and senior drivers, it's easy to tailor my driving lessons and services to suit your exact needs. I offer home or school pickup and drop off. I strive to make my driving lessons affordable, flexible, and will work with your busy schedule. I recognize that each student learns differently and I tailor my teaching techniques to that student's needs.
Teen drivers under age 17 1/2 are required by DMV to complete 6 hours of behind the wheel drivers training while holding their permit for 6 months. The first lesson should be scheduled as close to obtaining the permit as possible to validate the permit and make it legal for the student to start getting their 50 hours of practice in with a parent or adult over 25. The second lesson should be after the teen driver has had time to practice the skills taught during the first lesson. The last lesson I highly recommend it being a few days before the day of the actual DMV drive test so that I can make sure my students are confident and ready for the test. I ask that you please call or text me BEFORE scheduling the DMV test so that I'm able to get that last lesson in. I'll be going over DMV test material with your teen driver and making sure that they are ready to test.
I start out teaching each student the fundamentals of driving and move on to more complex driving skills such as safe lane changes, U turns, merging onto the freeway and how to handle unsafe drivers. Each lesson is different and is geared towards each students driving experience.